Boutique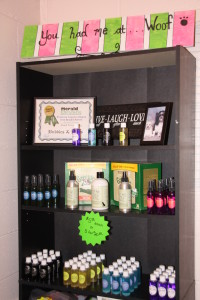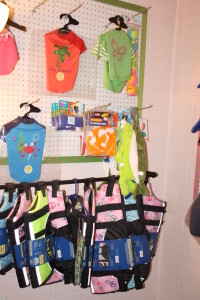 Bubbles and Bows features a boutique with a variety of treats, dog clothes, and other goodies. Our stock rotates frequently, but among our products, you will typically find:
Dog Clothes
Cute dog sweaters and outfits in a variety of colors, styles, and sizes – to make sure that your pooch is the best dressed in town!
Life jackets in all sizes.
Pet Grooming Supplies
Professional-grade shampoos specialized for light or dark coats and other needs.
Professional-grade perfumes in scents like blueberry clove.
Toys
A wonderful array of toys to keep your puppy entertained.